---
Teresa Flores
Practice Administrator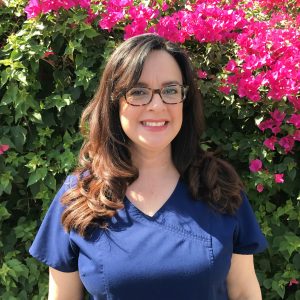 Teresa has been in the chiropractic field for over 20 years.  Her experience and extensive knowledge not only provides administrative support to her team at Maloney Chiropractic Clinic but also to its patients.  With every patient encounter, she seeks to give her best and utmost in finding solutions for their needs. When Teresa is not in the office, she is out marketing to insurance companies, doctors and attorneys informing them of the benefits of chiropractic. Teresa is a native of California and a graduate of UC, Santa Barbara.  Teresa enjoys hanging out with her husband and son, traveling and trying out new restaurants around the valley.
---
Ana Gryssel Villegas
New Patient/Clinical Assistant and Rehab Supervisor

Ana originally grew up in Nogales Arizona; she then moved away to attend college in Phoenix where she studied Exercise and Wellness. Ana is passionate about her patients' concerns and outcomes. She uses her attention-to-detail to focus on gathering all the data she can find to best assist her patients and help plan a program for their successful recovery.
In her spare time, Ana enjoys good company, great gym sessions, listening to music, target practicing at the shooting range, traveling, and seeking adventures in the outdoors. She is also especially enthusiastic about dogs and pizza!
---
Devanney Mancia
Accounts Representative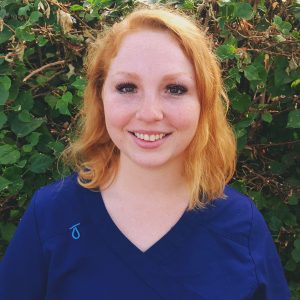 Devanney was born in a suburb of Chicago, IL and loves Chicago style pizza, hot dogs, and popcorn! She then moved to Phoenix at the age of 5. Devanney has been working in the medical field for 4 years, doing tasks like scheduling, medical records, and billing. Here at Maloney Chiropractic, she is responsible for all billing, meaning to insurance companies, attorneys, and patients. This includes posting CPT codes to patients' accounts, balancing intake logs, and verifying info with attorneys and insurance. She also started learning American Sign Language in 2008 and is now fluent!
In her free time, Devanney is involved in a volunteer Bible education work in the Deaf community and fosters kittens through the Arizona Humane Society. Her favorite thing to do is film/edit home movies with her friends/family. 
---
Hannah Benner
Social Media Coordinator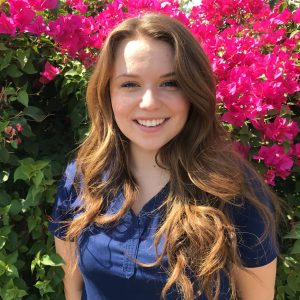 Hannah is originally from small-town Florida but moved to Arizona at a young age. After her graduation from High School in 2014, she started attending a University located here in Phoenix. She is currently majoring in Biology with a Pre-Med emphasis. In the future, she hopes to use what she is learning how to continue helping people on their path to recovery. Here at Maloney Chiropractic, she runs the clinic's social media pages and website. Her favorite part about working here is hearing that patients are getting better and watching them smile as they leave the practice. In her free time, Hannah loves playing intramural sports at school, going on hikes and mini road-trips, reading, and trying new restaurants downtown.
---
Marcela Phillips
Clinical Assistant/Health Records Coordinator

Marcela was born in Mexico but was raised here in Arizona. She has 10 years of experience in the chiropractic field. At our clinic, she currently works with record keeping and as a medical scribe. In these tasks, she uses her keen attention to detail. What she loves most about working here at Maloney Chiropractic is having to opportunity to help others. When Marcela is not in the office, she enjoys spending time with her husband and her girls. As well as shopping, listening to county music, and trying out new restaurants.
---