About The Society of St. Vincent De Paul

The Society of St. Vincent De Paul began in Arizona in April 26, 1946 and have helped the poor in Phoenix in the past 71 years since. The Society's mission is to offer help for people's physical, mental, and spiritual needs and in doing so, with care and respect, to show others that they matter. However, the outreach to people doesn't stop here. In their mission of caring for the needs of the poor, St. Vincent De Paul also provides meaningful opportunities for volunteers to serve their neighbors in need with love and compassion. And we took advantage of it! 
About Our Time at St. Vincent's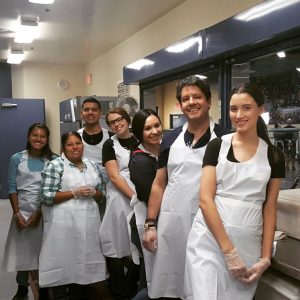 When members and family members of the Maloney Chiropractic team met at St. Vincent's in Downtown Phoenix on our day off, none of us knew what to expect. But, within the first several minutes of being there, we were thrown right into the thick of it! Hands washed, gloves tight, hair back (when applicable), and aprons on, we went right into the slurry of bread products and meal prepping. 

Once we got the last of the food prepped for the meal we would help to serve, it was time to prepare for the real main event. Our team divided to conquer; with each member giving their best to the task. Then dinner started, people began to fill the auditorium, and we got to work.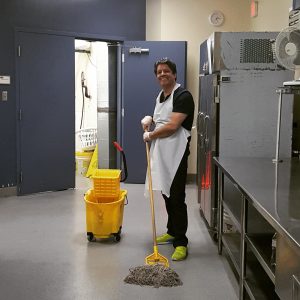 We had a great time working together in an environment that was new to all of us. But, even though we were working together in this new place, something besides our team members seemed familiar. Just like in our clinic every day, our focus was the same – helping others. In fact, we almost had to hold the doctor, our lead man on the food line, back or he would have been there all night adjusting people.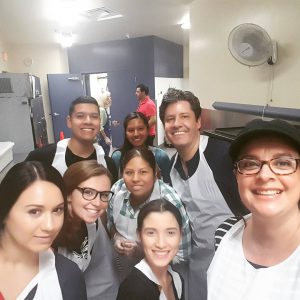 At the end of the day, nothing was more satisfying than seeing people in need have their needs met. Every part of the high-stress, high-mess moment was completely worth it to know, that even just for a little bit, even for one meal, we were able to help someone who wasn't as fortunate to be on our side of the table as we were. We loved our experience at St. Vincent's and we are so proud of what they're doing to help the many in need in our very own city. And we would love to be back for another round whenever they'll have us again! 
---
To see more follow us on Instagram!