The Story of Hope4moms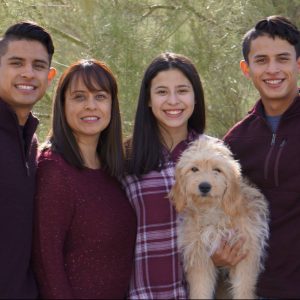 Hope4moms started from the very personal experiences of its founder. Here is her story and how it lead to the birth of Hope4moms. 
Valerie became a single mother after a very traumatic divorce. In 2011 she decided to go back to school and complete her Associate's Degree that she had left behind almost 20 years before. With three young children, community college was the only option. She started Phoenix Community College in the fall of 2011.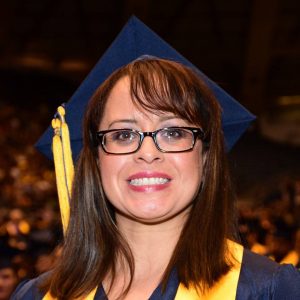 In 2013 the AAUW awarded Valerie her first scholarship. This was an important part in Valerie's life. She was then awarded the scholarship for two additional semesters. Valerie graduated with an Associate's in Elementary Education in 2014 and a Bachelor's Degree in Public Administration in 2016. Receiving scholarships made a world of difference in Valerie's family.
She now has a son who is a freshman at ASU and two high schoolers at Sunny Slope High School. She is teaching 4th grade at Midtown Primary School and is hoping to soon start her Master's Degree.
Valerie is very grateful to the AAUW local group and for the scholarship she also received from Helping Hands for Single Moms.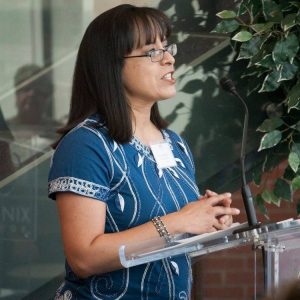 Through these experiences, and the help she got, Valerie decided to use her platform to make a difference for other struggling single mothers. This is where the foundational idea of Hope4moms was built. Hope4moms is a small local charity group that comes alongside single mothers and their children. Their greatest purpose is to provide moral support to the mothers who feel alone and stressed.
Single mothers usually live paycheck to paycheck and cannot afford to provide "extra" experiences like even toys for their children on Christmas Day. Yet we know that these "extra" experiences are an important part in a child's social and emotional development. That is where Hope4moms steps in and gives a helping hand.